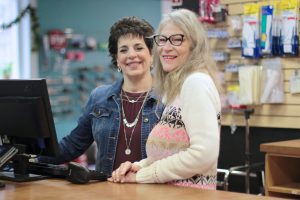 Ellman's Dancewear Rewards Program
How to Earn: Receive 1 point for every dollar you spend! Enrollment is free! Be sure to join on your next in-store visit.
How to Spend: Points are redeemed at three level
125 points = $5
250 points = $12
500 points = $30
Exclusives: Birthday Rewards, Sales and Bonus Points are available to our VIP rewards members through email signup!

Disclaimer Notice: Only one person per reward account. When earned, rewards will be identified on your digital receipt, email campaigns or inquiring at Ellman's Dancewear.  Rewards may not be exchanged for cash, gift certificate/gift card or any cash equivalent. Ellman's Dancewear reserves the right to change the program at any given time. Expiration of points will occur annually on the first day of each calendar year for customers that have not shopped in 24 months or more.
Please note: At this time, we are unable to redeem your loyalty points with an online purchase BUT you will earn points on the purchase.